Price mechanism case study 1: 
Using a benchmark price index as input into a simple supplier price mechanism
Please see below a write-up of the example and how to make it work.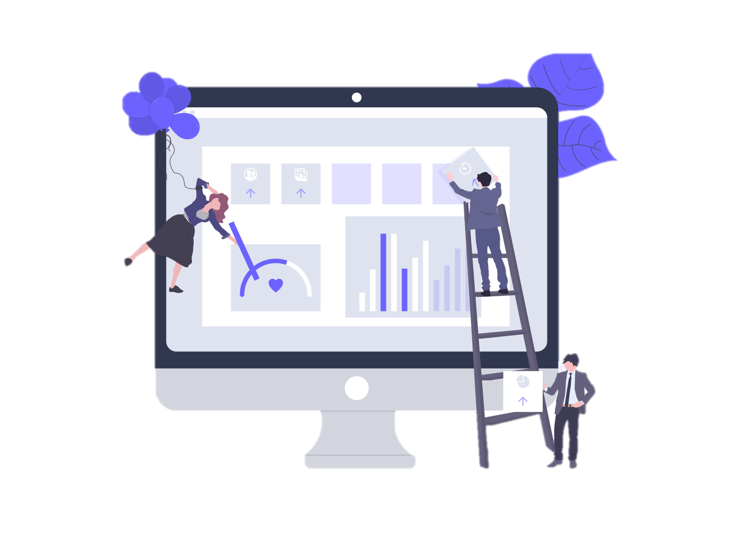 Your current situation
Your company is buying a series of products for which there is a well established set of feedstocks and other cost drivers. Each quarter you have a price negotiation based on different commercial arguments and needs.
issues faced
Each quarter you are uncertain what will be the outcome of the negotiation. Arguments used 1 quarter may not be considered for the consequent quarter. Relationship and trust between the 2 parties is low.
The proposed solution
You establish with the supplier a number of feedstocks and other cost drivers to be tracked and agree a weighting %. You use the index in the quarterly price negotiation. The outcome is a commercial negotiation, but the price change is built into the index
The business benefits
Your price mechanism will ensure a fair and transparent price negotiation so that neither party faces great exposure or surprise. Final agreement on price is always a commercial negotiation and any price mechanism is not more than input.
baseline price index
The baseline price index is the price development of a single product, or a small basket of closely-related products, from the supplier
Benchmark price index
The benchmark price index is reliable market information of price development of critical market indices or feedstocks and other cost drivers such as FX exposure.
Detailed description with Case Study
Your current situation
The products your company buys have well identified feedstocks
For the critical feedstocks, market pricing is generally available and reliable

The products are not easy to qualify new suppliers or to replace in your supply chain

The suppliers have been reliable in terms of service and quality

You have quarterly price negotiations with the suppliers, which have an unpredictable outcome
Prices tend to fluctuate on a regular basis
Case study: Ink
A packaging company buys many different forms of ink
There are a group of established suppliers, which cannot be easily replaced without large projects
There are quarterly price discussions based on market developments
Both parties know that approx 50% of the volume of the ink are commodity solvents such as Ethanol and Ethyl Acetate
The market prices of solvents can fluctuate rapidly in the market
The supplier claim they are passing on savings from their input cost on to their customers
This is the known market price development of the solvents over many years
The issues faced by the company
Your supplier is aggressive with commercial pricing
Your supplier is coming with opportunistic arguments to each negotiation
Arguments which are used one quarter are not tracked for consequent negotiations
Each quarter you risk facing a surprise on the price
Over time, the supplier will gradually manage to increase prices vs the market development
With lower volumes, your company runs the risk of overpaying by 5%-20%
To qualify new suppliers may be required, but will take a minimum period of 12-24 months
Support from supply chain and R&D may be limited if the potential price savings are unattractive
Proposed action
Agree and purchase market pricing data for related feedstocks, ideally sharing the cost with the supplier
Consider other cost drivers which are relevant, or may have been used in past discussions and find market indices to track
Establish a price index in alignment with the supplier, agreeing indicative weighting % of each of the cost drivers
Create a benchmark price index of your products against a market index over the last 5 years
Agree when the baseline price index and benchmark price index was last brought in line. This is the "index date"
Continue to track your prices against the benchmark index
Agree a price mechanism rule set each quarter, which will be used as input into the commercial negotiation
Case study continued:
The company decides to agree a price mechanism on 2 key solvents for which benchmark pricing index are available
They agree to buy market index information for Ethyl Acetate and Ethanol
They agree to use 10% of the value of the ink for Ethyl Acetate and 10% for Ethanol as the benchmarks
They agree to review pricing each quarter but not to move prices up or down more than 3% based on solvents in any quarter
The price mechanism is indicative only
The outcome is as follows over 4 years

The blue index line is a combination of the solvent prices.
The red line is the ink price developmenthe outcome over the 4 years is shown below.
Case study outcome:
The company and the ink supplier accepted that the prices of solvents can fluctuate rapidly
They both agree to make this transparent and use it as input into the quarterly process in a fair manner
They keep their eye on the variance chart that measures the gap between actual and "fair" pricing each month
The variance chart shows the price adjustment required to bring the price back to a fair level
The variance chart adjusts itself each time a price change is made, in line with the price development above
 Business benefits
| | |
| --- | --- |
| Better cash management | An established benchmark price index based on critical feedstocks or other cost drivers will give advanced warning of potential price decreases and increases. This leading indicator gives opportunity to alter planning parameters to increase or reduce inventory. |
| Support sales price increases | An established benchmark price index based on critical feedstocks or other cost drivers will give advanced warning of potential price decreases and increases. This leading indicator will enable an early start to condition sales teams and customers for potential price increases, as well as build the business case. |
| Reduce business risk and surprises | Benchmarks based on critical feedstocks enable a greater insight of exposure to feedstock shortages, supply risk, market collusion and price surges and avoid financial risk for both parties |
| Reduce conflict with suppliers | The agreement and transparency of key feedstocks and transparency will help manage expectations within your company and the suppliers. Although no price index will replace a commercial negotiation fully, it is in the interest of both parties to establish workable price indexes |
Procure Analytiq
DELIVER DIRECT MATERIAL SAVINGS
ProcureAnalytiq is an online cloud-based software tool to track market developments and leading indicators related the direct material purchases for your business. 
ProcureAnalytiq enables user to faster reaction to market changes, better negotiations, automated forecasting of material pricing, better internal and external communication, and ultimately reduces direct Raw Material prices.
Interested to explore more?